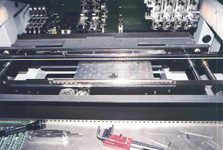 When the machine's down and your butt's on the line - not to mention your boss - you need help and you need it NOW!
At QTA Machine, your emergency is our calling. And, we know equipment.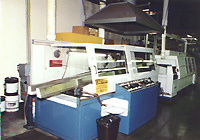 You name it. We provide parts, service, repair and upgrades (custom or standard) for it. Screen printers. Pick and place. Reflow. Soldering. Cleaning (aqueous & solvent). Test fixturing. In-house or in the field.
Whatever the make or model...We know Treiber, Technical Devices, Electrovert, Hollis and Dee...just to name a few.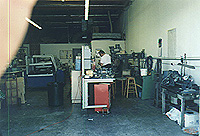 We offer reasonable rates for on-site services without costly portal-to-portal labor charges.
Experience instant gratification. Contact us today.
"He's an excellent technician whose knowledge is universal. He's got the big picture that most people don't have. One guy knows mechanical and not electronics and vice versa. Ed is all of them together. He provides turnkey solutions and goes out of his way to find parts for you."
--- Ramsey Bader, Owner
Electrotech Products
"I like Ed. He's a good guy. And, he's courteous, responsive and very proficient."
--- Harv Rubin, Owner
Hi-Tech Sources